How Roche is sharing clinical trial data in neuroscience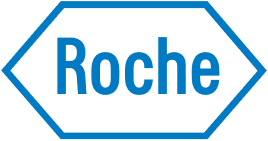 Background
The traditional approach to scientific discovery is often brokered through transactional and unidirectional relationships, however new approaches are now needed to accelerate translational research into routine clinical care. Hoffman-La Roche (Roche Canada) is a biotech company focused on finding new medicines and diagnostics and establishing data-based insights that evolve the practice of medicine to help patients live longer, better lives. Through participation in initiatives such as the Autism Sharing Initiative and Canadian Platform for Genomics and Precision Health Roche has demonstrated continued investment in building realtime, global, federated networks of data across neuroscience and other disciplines of omics research. To complement their leadership in ethical data use, Roche recognized an opportunity to share clinical trial data via a trusted federated research network. Through collaborative efforts with the global research community, Roche is demonstrating that additional value can be generated from sharing existing data, ultimately leading to a better understanding of disease and more rapid development of patient solutions.
Need
Roche needed a software solution to support external sharing of clinical trial data to accelerate open science. In particular, Roche sought to share whole-genome sequencing data from some of its clinical trials to help reveal the divergent biologies thought to underlie various heterogeneous conditions. They wanted a data infrastructure that is GDPR compliant, deployable within their institutional network, and could manage secure data sharing to research organizations globally with tiered access controls.
Solution
Roche is leveraging Omics AI to share this data through Neuroscience AI. The solution uses Publisher to connect data and Explorer to share it. Once the system is made live for external use (anticipated late 2023), Roche will enable open access to aggregated findings from its whole-genome sequenced variant calling from several trials. Controlled access to more granular data, including rich phenotypic information, will also be enabled on a case-by-case basis for research proposals following internal review.
DNAstack is building the first global federated network for sharing genomics and clinical data to accelerate breakthrough discoveries and precision healthcare in autism, providing an unparalleled opportunity to characterize the phenotypic consequences of genetic mutations relevant to people on the spectrum.
Richard Steele
Enterprise Strategy Lead, Partnerships