Drive networked discoveries
Explorer is a beautiful, brandable portal that makes it easy to find, access, and analyze data within and across organizations.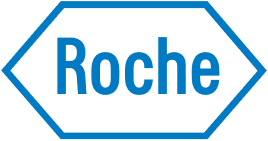 A beautiful, branded, standards compliant portal for your data
Increase the impact of your data by making it easier for scientists to work with. With Explorer, you can have a beautiful, branded, standards compliant data portal with a custom URL, hero image, mission statement, colour scheme, and data.
Harmonize your data science experience
Explorer harmonizes the experience of discovering, querying, and analyzing many datasets at once. With Explorer, every dataset is made accessible through the same user interface and APIs, all in compliance with internationally recognized open standards by the Global Alliance for Genomics & Health.
Network data within and across organizations
Use Explorer to create a portal for data within your organization, or to network data across multiple organizations. Each organization in the network maintains control of its own data through Publisher.
Streamline data access requests
Explorer helps scientists discover controlled datasets and apply for access. These requests are sent by email to data stewards who, after review, can grant access through Publisher.
Power all your analyses with one data platform
Data published to Explorer can be analyzed in any downstream application. Explorer integrates with applications like Workbench for bioinformatics processing, Jupyter Notebooks for interactive visualizations, TensorFlow for machine learning, and integrate.ai for federated learning.
Drive new discoveries with federated learning
Combine Explorer with Workbench to train AI / ML models across federated networks. With federated learning, you can unlock insights from larger and more diverse datasets than ever before, without moving them.
Register your data on one of our specialty specific networks powered by Explorer
A global network for cancer research
Enterprise implementation of open standards
Omics AI is built by global leaders in open science and interoperability. It implements open standards created by the Global Alliance for Genomics & Health (GA4GH) and other internationally recognized standards bodies.
Privacy and security by design
Omics AI was built with security and privacy by design to help you be compliant with international privacy standards and regulations.